Sharing a  technique that I recently tried. I had always wanted to try a stained glass design look on a cake.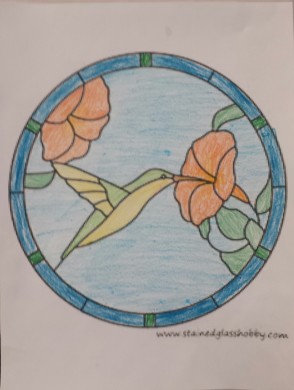 So, when my son colored a "stained glass" picture I new exactly what I wanted to do with it!
 Plus, I love birds, especially hummingbirds!
 I traced the picture onto some parchment paper
and traced the design with piping gel.
This is a technique taught in Course 1,
I just doctored it up a bit by filling in the design with colored piping gel
instead of all buttercream.
After the design was on the cake I re-traced it with black buttercream and filled in with colored piping gel.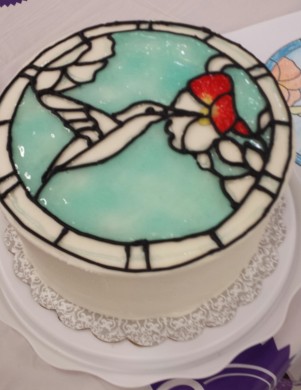 I added a few flower designs onto the side of the cake.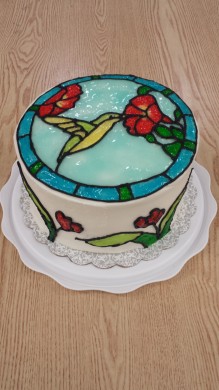 It came out quite nice, just what I was looking for, and my family  enjoyed it that evening!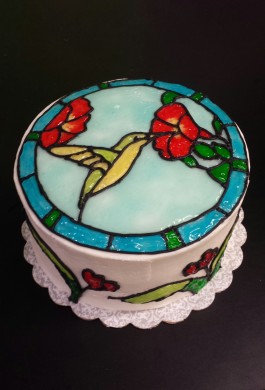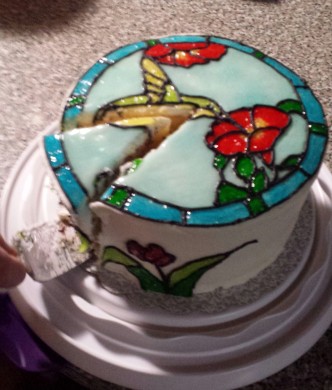 If you ever try this technique, I'd love to hear how it went! Either post below, or send a photo through email or through www.facebook.com/cakedecorating