I've been enjoying 'Adult Coloring Nights' at the East Brookfield Library. Every time I color these beautiful pictures I can't help but recreate the image in my mind onto a cake!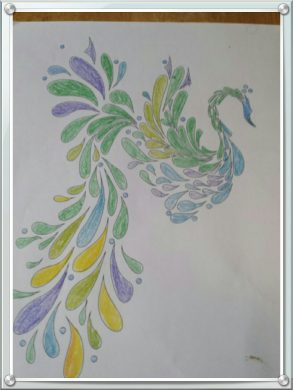 When I saw this adorable peacock design I knew it would be perfect for a cake. 
Making the color choices I decided on blue & green hues, with a splash of yellow.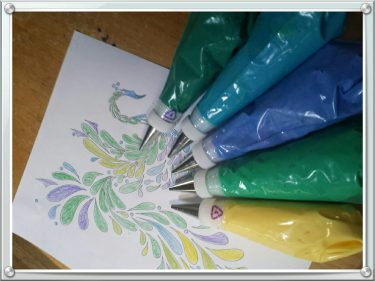 Having a tall cake would allow for the peacock tail to droop over the side and flow down, so I used two 3" high cakes which I torte and filled with chocolate ganache and strawberry filling. Then iced it with white buttercream ( added some Wilton Salted Caramel Flavoring drops to the buttercream...hhmmmm, I can smell now...yuuummmyyy !!)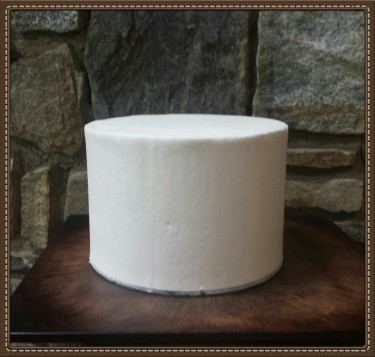 After letting the buttercream 'set up' to the touch, I used the piping gel pattern transfer technique taught in Course 1. Then used thin consistency colored buttercream with a Tip #5 to make elongated drops.
I've been messing around a little with photo lighting to get a good presentation, thus the different photos below....something I will continue to work on. I'm not sure which lighting I like best, but it makes such a difference!