Absolutely enjoyed making this wedding cake for a dear friend. Lots and lots of fondant pearl balls made it look sooo pretty and bubbly!  I dusted the fondant balls with white pearl dust to give them a beautiful shine.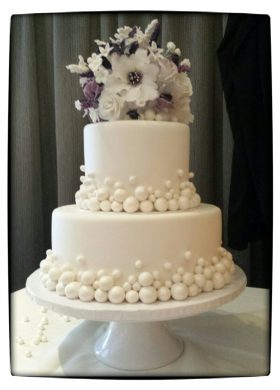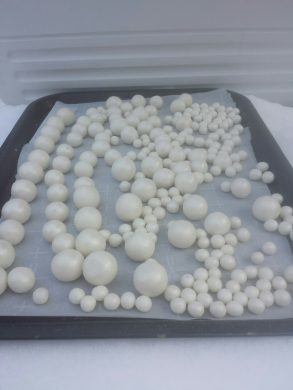 And created a unique wired gum paste topper with different shades of purple for subtle accents.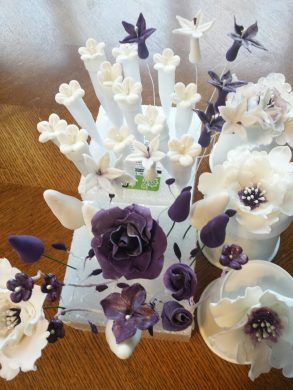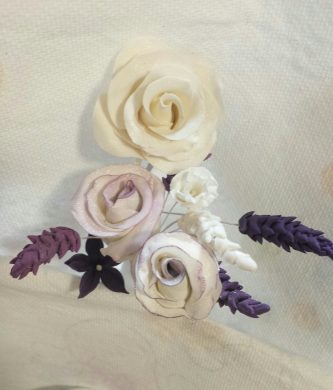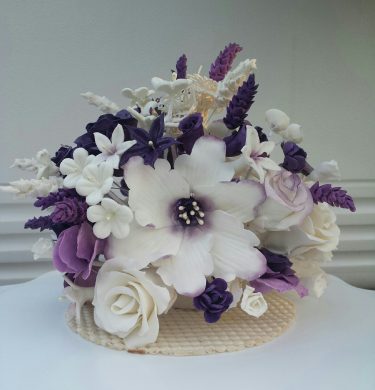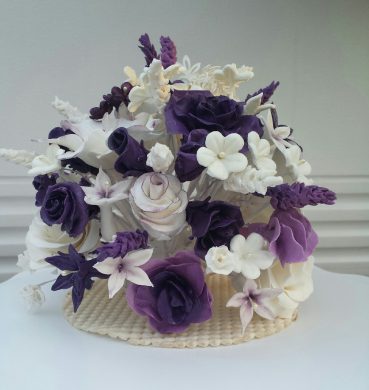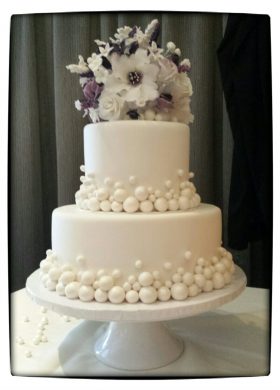 I was totally relieved when my husband offered to drive for the delivery because it was during a snowstorm! But weddings can't wait!
Congratulations Beth & Mike!