Hello!
Welcome to Let's Cake Decorate!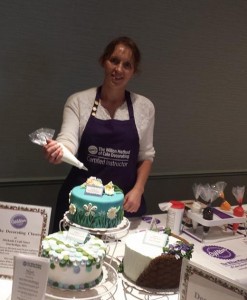 My name is Susan, and I'm thrilled to share with you my love of this beautiful sugar art!
I figured that if you are interested in taking classes, then you may want to know a little bit about the instructor.
I've been cake decorating for 25+ years since I first took the Wilton Method Courses. At that time they were offered as correspondence courses that were sent in the mail. I can still feel the excitement I had when that big box of decorating tools and instructions arrived at the doorstep! I couldn't wait to dig in and practice!
Well, practice I did, over and over I would make those Wilton roses and rosebuds. Then just one year later I made my own wedding cake! ( what Cake Boss would call old-school ) fountain and all. That's how much you can learn with Wilton Courses!
Although I really enjoy making occasional specialty cakes for friends and family, I realized how much I enjoy showing others how to decorate their own wonderful creations. So eventually, after many other classes and redoing the Wilton Classes (and raising four wonderful boys with many, many birthday cakes) I was trained through Wilton to become a Certified Wilton Method Instructor, and here I am still learning new on-trend techniques and excited to share my experiences with you!
I currently teach in the beautiful classroom at Michaels Craft Store in Sturbridge, MA, USA ;
Mobile classes throughout Central Massachusetts, USA:  community venues, activity centers, libraries, local restaurants;
Bay Path High School Adult Ed ;
 In-Your-Home Class/Parties!    
  Please Scroll Down To See More Information.
Although I represent Wilton, and I am a Certified Wilton Method Instructor, I am an Independent Contractor and small business owner of Let's Cake Decorate,
"The opinions expressed here are my own and do not express the views or opinions of Wilton Brands LLC., or Michaels Stores."

A variety of Wilton Method cake decorating classes are held at Michaels Craft Store in Sturbridge, MA
Classes go for 2 hours.
Pre-registration is required through Michaels Store in advance. If low enrollment occurs 24 hours before class start time, the class will be canceled and anyone registered will be notified.
To see the Michaels monthly schedule or to register for classes go to Michaels website
or register in-store at Michaels, Sturbridge, MA
Each class is designed to teach different skills depending on your interest.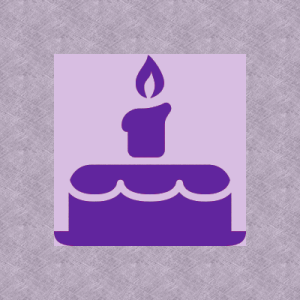 In-Home Class/Parties are a unique event where you and your guests will learn basic cake decorating skills that can be used well after the event is over, in addition to having a lot of fun while learning these skills in the privacy of your home!
 All the supplies are provided and brought to your class/party for each person to frost and decorate a cake or cupcakes, and a cake box is provided for each guest to carry their cake (or cupcakes) home. Plus, there are two hours of professional instruction time teaching icing & decorating techniques.
Mobile classes have been held at these local venues:
Charlton Arts & Activities Center
Holden Community Education
North Brookfield High School Evening Ed.
Sturbridge Coffee House
 East Brookfield Library
Rovezzi's Ristorante
Dark Horse Tavern
Hitchcock Academy 
Bay Path High School Adult Ed.
*